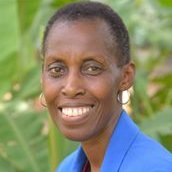 Monica Chibita
Uganda Christian University; Mukono, Uganda
Professor; Dean
Kampala, Uganda
https://ucu.ac.ug/academics/more-faculties/faculty-of-journalism-media-communication
---
Contact Me
on LinkedIn
---
I am a professor of Journalism, Media and Communication and Faculty Dean at Uganda Christian University.
https://orcid.org/0000-0002-8398-138X
. I am interested in matters policy, partnerships, research funding and support mechanism/networks for communication and behaviour-change, research translation/dissemination, community engagement, health and children. I am also interested in the domains of research leadership and mentoring.